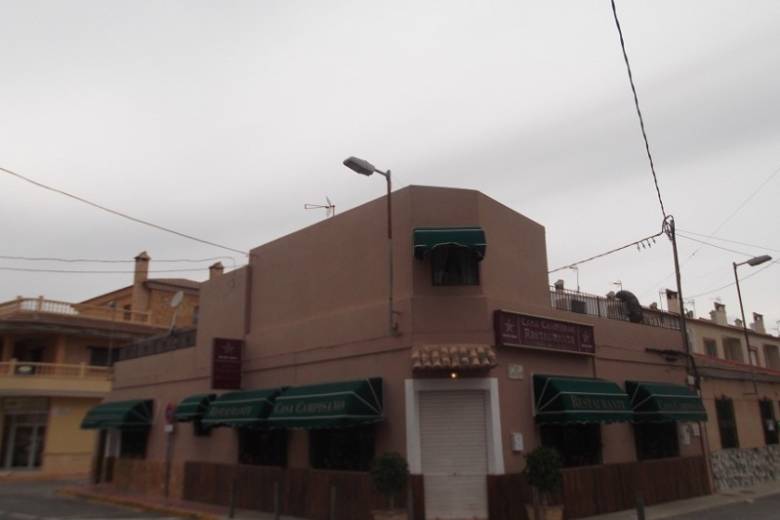 Business for sale
La Casa Azul is excited to offer this established Bar/Restaurant in Daya Vieja.
100% FREEHOLD
Due to ill health & over due retirement the owners are offering this very successful business & freehold property at a very interesting price.
Established business with an excellent reputation & regular client base.
Turn the key & start making money.
Well fitted & attractive Restaurant situated in a quaint village next to the church square.
This FREEHOLD Restaurant is in excellent condition & fitted to a high quality & professional standard.
200m2 on the ground floor
60-70 covers inside
The terrace accomadates an addittional 40-50 covers.
Upstairs
small apartment that can be easily extended as there is a roof terrace of 200m2
Other Features
Fully equipped professional kitchen
Walk in cool room/store/chiller
Air conditioned throughout
Prof.oven
Fully furnished
Potential to create a large home above.
Just minutes to other villages, Daya Nueva, Algorfa, Dolores, San Fulgencio, Rojales, Benijofar & the coastal Towns of Guadarmar, Torrevieja & La Mata.
More details on request.
280,000 euros
Share
Turn back to blog list